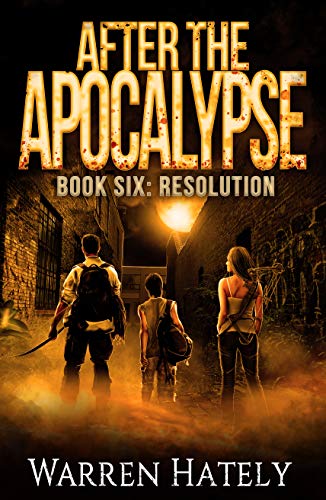 After the Apocalypse Book Six: Resolution
Five years after the Rise of the Furies, the walking dead are dying out.
Bites don't infect…but anyone who dies, turns.
Skilled outdoorsman Tom Vanicek wants a future for the two children he's protected so fiercely through five years of living hell.
But life in the Columbus sanctuary zone has proved anything but safe.
With a fierce storm threatening the City, the manure has well and truly hit the fan for Tom and his family. Separated from his daughter Lilianna, and with child assassins attacking his own compound, Tom knows it's time to quit the sanctuary zone for good.
But first, some unfinished business. And it's going to get messy.