.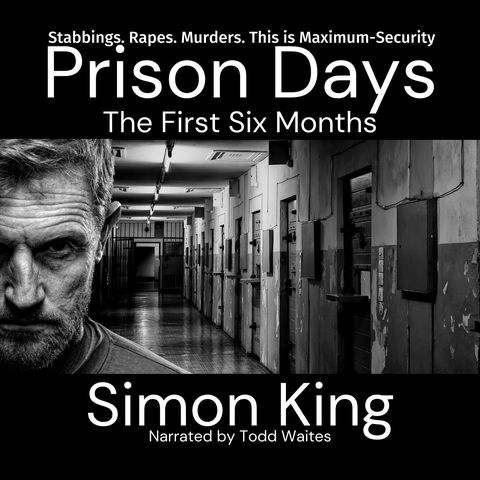 Prison Days: The First Six Months
By: Simon King
Narrated by: Todd Waites
Length: 12 hrs and 2 mins
Release date: 12-18-20
Stabbings. Rapes. Murders. This is maximum-security.
Get ready to experience the real-life drama from behind the walls of one of the country's worst maximum-security facilities. Experience horrific assaults, bloodthirsty murders, and the kind of drama that needs to be heard to be believed.
Simon King shares a raw and uncensored look beyond the razor wire, giving you the opportunity to see how life really runs inside a place filled with those the society would rather forget